|
Residential
|
Commercial
|
Builders
|
Community
|
|
|

Contacting MLGW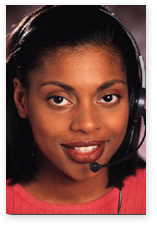 Memphis Light, Gas and Water's
Customer Care Center
is open Monday through Friday to assist you with questions about billing, transferring/disconnecting services, or anything else relating to MLGW's services.
Many requests, such as bill inquiries and requests for extensions, can be handled virtually 24 hours a day, thanks to the Customer Care Center's call automation system.
To start, stop or transfer service: (901) 544-6549
To place service requests: (901) 544-6549
For billing-related questions, payment arrangements, balance inquiries and all other requests: (901) 544-6549
To reach a Customer Care Center representative, please call between 8:00 a.m. to 7:00 p.m., Monday through Friday.
MLGW Mailing Address:
Memphis Light, Gas and Water
P.O. Box 430
Memphis, TN 38101-0430
MLGW Payment Address:
Memphis Light, Gas and Water - Payments & Banking
P.O. Box 388
Memphis, TN 38145
MLGW Street Address:
Memphis Light, Gas and Water
220 South Main
Memphis, TN 38103