|
Residential
|
Commercial
|
Builders
|
Community
|
|
|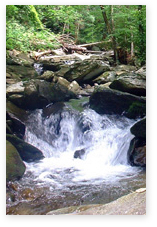 An important aspect of Memphis Light, Gas and Water's environmental efforts is the preservation of our high quality water. The Memphis aquifer is one of the Memphis area's most valuable natural resources.

To ensure that Memphis water is plentiful and safe for years to come, MLGW has representation on the Ground Water Quality Control Board. MLGW was also a founding partner of the Ground Water Institute at the University of Memphis, which serves as a database and research center.

MLGW's own Water Quality Assurance Laboratory conducts more than 100 tests a day to ensure water quality and safety.