|
Residential
|
Commercial
|
Builders
|
Community
|
|
|
Events Calendar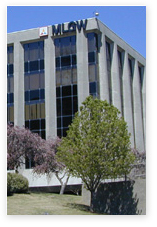 Memphis Light, Gas and Water participates in an array of fairs and exhibitions in the Memphis and Shelby County area. Through participation in community fairs and exhibits, MLGW is able to heighten the awareness in the community about utilities as well as talking with customers about their concerns.


Speakers Bureau
Looking for a speaker for your classroom, community group, church or civic organization? MLGW representatives are available to speak on a variety of utility related topics such energy conservation, safety, careers and more. For the best availability of speakers, advance requests are highly recommended.

Upcoming Community Events:
August
August 3, 11 a.m. - 2:00 p.m.
16th Annual
"Stop the Killing"
Back to School Initiative
Park Community Center, 1046 S. Third Street
August 6, 5 p.m. - 8 p.m.
Neighborhood Association National Night Out
Zion Hill MB Church, 1468 Leeland Street
​​​​​​​

August 10, 9 a.m. - 1 p.m.
Grove M.B. Church, 905 Ayers
Councilmen Sherman Greer and Frank Colvett, Jr. Town Hall Meeting
Ferguson Community Center
Aug. 17, 10 a.m. - 2:00 p.m.
Greater Harvest Community-wide Health and Job Fair
Boxdale Street
September
Sept. 4, 9:00 a.m. - 2:30 p.m.
Mid-South Food Bank Agency Conference
South Perkins
Southern Heritage Classic College and Career Fair
Tiger Lane
Collierville Public Library
Poplarview Pkwy
Sept. 27-28, various times
Block Party for Peace
TBD
Sept. 28, 10 a.m. - 2:00 p.m.
Pink With A Purpose Family Health and Wellness Event
Mound Community Center, 2572 Park Avenue
Sept. 28, 10 a.m. - 3:00 p.m.
Riverwood Farms HOA Community Day
Riverwood Farms Parkway
October
Oct. 2, 9 a.m. - 2:00 p.m.
Senior Safari
Memphis Zoo
Bluff City Fair
Fair Grounds