|
Residential
|
Commercial
|
Builders
|
Community
|
|
|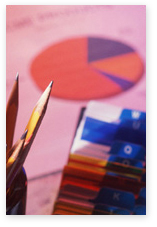 Whether you want to make your business more energy efficient, increase productivity or enhance your competiveness by adopting emerging electric technologies, MLGW and TVA offer expert guidance and incentives to help you make the transition to a more energy-conscious facility.

Energy Right Solutions for Business + Industry is open to non-residential customers making eligible upgrades to existing facilities, constructing new buildings or revitalizing vacant buildings.




What incentives are offered?
TVA offers standard incentives for HVAC, high volume low speed fans, new construction and building revitalization, non-road electric vehicles (including forklifts) and food service equipment (fryers and ovens).
Custom incentives may be available for other projects meeting eligibility criteria.

Incentive amounts vary by technology and are limited to funds available.

Excluding electrification projects, eligible projects must have a payback period of two years or longer to qualify.

Do I need to use a specific contractor to participate?
Yes, all projects must utilize an active member of TVA's Preferred Partners Network (PPN). The PPN member can be a designer, supplier or installer, which gives businesses the option to self-install some types of upgrades. Check TVA's Preferred Partners Network to find contractors familiar with Energy Right Solutions for Business+Industry processes and incentives.

Are there any financing options available?
Yes. The Energy Efficiency Loan Program from Pathway Lending provides low-interest loans to businesses and 501(c)3 and 501(c)6 non-profits in Tennessee for energy efficiency and renewable energy generation projects at existing facilities. For details, visit pathwaylending.org.


Where do I start?
Learn more at energyright.com, call the efficiency project experts at (866) 233-045 or email TVABusinessIncentive@tva.gov to see how we can help you make the smartest energy decisions to improve quality, lower your carbon footprint, enhance your brand and boost your bottom line.


I'm a contractor. How can I get involved?
Join TVA's Preferred Partners Network (PPN). Only TVA PPN members can participate in Energy Right Solutions for Business+Industry projects, so this is your opportunity to help existing clients and find new ones.