|
Residential
|
Commercial
|
Builders
|
Community
|
|
|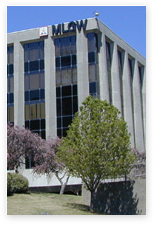 Although Memphis Light, Gas and Water has been in existence since 1939, its parent companies started more than 100 years ago. MLGW and the services we provide have come a long way since our beginnings not long after the Civil War. The city's first utility company was the Memphis Gas Light Company, formed in 1852. It served 10,000 people and covered just three-square-miles. The city's water supply came from cisterns and the Wolf River.

Today, MLGW is the nation's largest three-service municipal utility, serving more than 440,000 customers. Since 1939, MLGW has met the utility needs of Memphis and Shelby County residents by delivering reliable and affordable electricity, natural gas and water service.
•
MLGW Charter

•
ORDINANCE NO. 3054 MLGW Charter Amendments

Our Mission:
To Safely Deliver Services That Create And Sustain Superior Customer Experiences.
Our Vision:
To Be The Trusted Provider Of Exceptional Customer Value In The Communities We Are Privileged To Serve.

Our Values – "The MLGW Way"
(Core principles that will guide us
)
Ø
Safety
– We make working safely paramount…it is the most important thing we do. We seek to create and maintain a safe work environment for our people.
Ø
Integrity
– We seek to do the right things for the right reasons. We build trust among our people and with all of our stakeholders through honesty and ethical behavior.
Ø
Ownership
–
We care about the MLGW enterprise and we act like owners. We treat the MLGW enterprise as we would our own and we operate with MLGW's long-term success in mind.
We pursue excellence and innovation and we are accountable for our decisions and behaviors.
Ø
Inclusion
– We serve customers who represent a variety of backgrounds. We are committed to including and developing a similar diversity among our teams and among those from whom we purchase products and services.
Ø
Compassionate Service
– We are committed to providing superior customer and people experiences. We do so with empathy, courtesy and efficiency and we serve our community with a similar passion.
---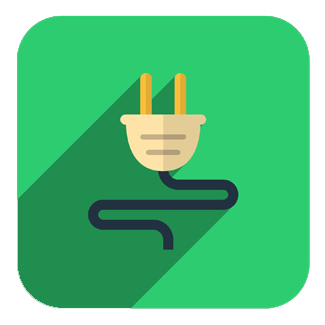 Electricity
MLGW is supplied with electricity by the Tennessee Valley Authority (TVA), a federal agency that sells electricity on a nonprofit basis. MLGW is TVA's largest customer, representing 11% of TVA's total load. There are nearly 431,000 electric customers.


Gas
Natural gas is the most popular means of residential heating in the MLGW service area. MLGW provides natural gas to nearly 320,000 of its customers in Shelby County.
Because MLGW does not drill for gas, the utility purchases natural gas from transmission companies that deliver the fuel to city gate stations. At these facilities, natural gas is measured and sold, pressure is adjusted to match the distribution system, and a chemical odorant is added.

MLGW's distribution network, which measures more than 4,650 miles in length, delivers natural gas to homes and businesses in Shelby County. When it reaches your home or business, the natural gas passes through your meter where the consumption is recorded. MLGW furnishes nearly 40 billion cubic feet to its customers each year.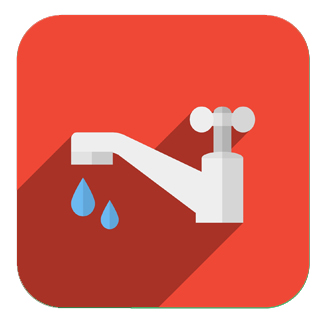 Water
Memphis water is one of the area's greatest natural resources. While other utilities obtain drinking water from surface lakes or rivers, Memphians enjoy the unique privilege of water derived from an aquifer that sits beneath Shelby County. The Memphis aquifer contains more than 100 trillion gallons of water that fell to earth as long as 2,000 years ago.

MLGW operates one of the largest artesian well systems in the world. It is through this system that MLGW taps into the aquifer and delivers water to more than 257,000 customers. MLGW operates 10 water pumping stations and more than 175 wells throughout Shelby County.

MLGW ensures the quality and safety of its water by filtering, adding chlorine, and conducting more than 38,000 tests every year.